Emerald Lawn Care
Winsford, Cheshire
About Emerald Lawn Care
Welcome to Emerald Lawn Care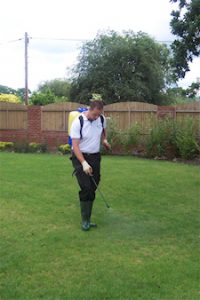 Emerald Lawn Care is a dedicated independent team specialising in the treatment and maintenance of domestic and commercial lawns.
With over 16 years experience in developing beautiful lawns Emerald Lawn Care can provide tailor-made treatment programs to suit any garden whatever the size and condition.
Thanks for the hard work this year. Grass looked best it ever has done in the decade we've lived here.
Find out more now
Our team will be delighted to answer your questions. Please contact us by phone, email or online
Contact Emerald Lawn Care
You can contact Emerald Lawn Care directly using the form below.