Total Lawn Care
Cambridge , Cambridgeshire
About Total Lawn Care
Transform your Lawn
Total LawnCare is an established independent lawn service covering Cambridge and its surrounding areas. Undertaking all aspects of lawn work whilst achieving high standards of workmanship carried out by qualified and experienced turf professionals.
Photos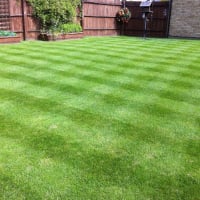 Contact Total Lawn Care
You can contact Total Lawn Care directly using the form below.